Laguna Seca Raceway is located in Monterey, California and it is renowned as the most popular raceway in North America. Originally opened in 1957, this has been the location of many top quality motorcycle races. The World Superbike Championships take place here annually. The aptly nicknames "Corkscrew" offers hair-raising entertainment to the spectators and a thrilling ride for those sitting on the monsters. Huge amounts of money are spent on the bikes involved and sponsorships from big name brands are customary.
The History Of The Track
The raceway sits in the exact place once occupied by a lake. Laguna Seca is the Spanish reference to a dry lake. The region was once known as the Fort Ord US Army Base. This was brought about by the banning of racing at the nearby Pebble Beach street course. 1957 Saw the opening of the Laguna Seca Raceway. The funding of $1.5 million which was required for the construction was raised by individuals and local organizations. The racetrack is infamous for the corkscrew bend incorporated into the design. The turn became synonymous with the racetrack and is renowned throughout the racing world. The corkscrew bend is characterized by the blind crest and ap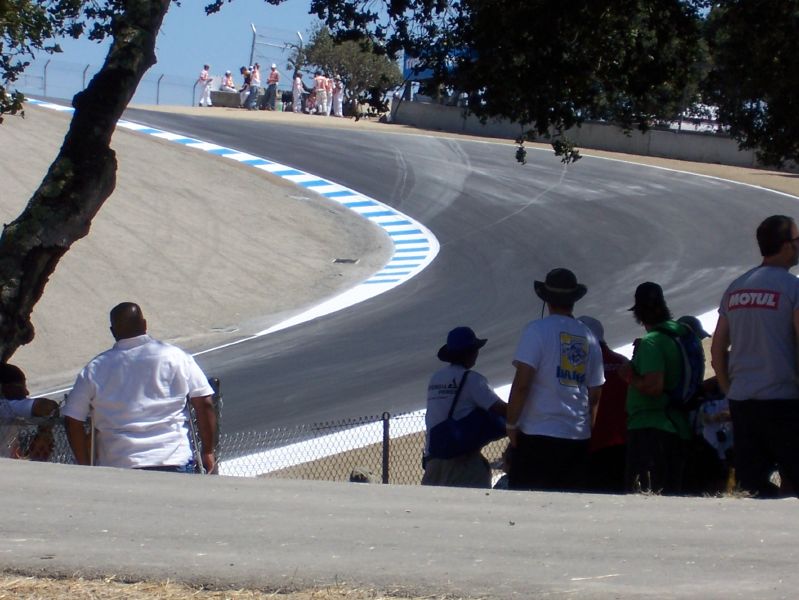 ex and the drop in elevation of a phenomenal 59 feet. The circuit overall incorporates an elevation difference of 180 feet.
A "Roof Wetting" First
In April 1988 the first United States Motorcycle Grand Prix was held at Laguna Seca. Eddie Lawson, an American, claimed the top spot that day. Three American winners would grace the podium over the next few years. 1995 Was a day made in history. The Superbike World Championships were raced at the venue for the first time and today it is still an important agenda in the motorcycle world. The venue is, however, not specifically for motorcycle racing. In 1988, after the lengthening of the track, the venue was considered to become part of the Formula One Racing Circuit, however, it was passed over. Laguna Seca has never had the honour of a Formula One Race taking place on the tarmac.
Events Scheduled
Historic and celebratory events are scheduled at the venue throughout the year, The Monterey Motorsports Reunion is the most popular on the calendar. The events were established by Steve Earle in 1974. The Monterey Motorsports Reunion forms part of the much-loved Monterey Car Week which also incorporates the Pebble Beach Concours d'Elegance as well as a host of other exciting events.